Eastgate Business Park is conveniently situated on State Highway 30 opposite Rotorua International Airport with Rotorua city centre just 12 minutes away.  This innovative and versatile development has set the benchmark for Rotorua's commercial sector and offers one of new Zealand's most flexible zonings, commercial H zone, which includes offices, retail, residential, tourist accommodation and commercial enterprise.  The multi-use business park is environmentally- and user-friendly having been developed with an emphasis on upmarket concept and design.
---
Lake Vista Estate is situated at the top of Basley Road in Lynmore, Rotorua. This high quality residential development enjoys a blue chip location offering spectacular scenery of Lake Rotorua, Mokoia Island and the surrounding countryside. The 61 sections on offer were a sell out success and set the benchmark for future subdivisions in Rotorua
---
Parkland Estates is set on the lush hills of Pukehangi, overlooking Lake Rotorua, Mokoia Island and the panorama of the Rotorua caldera.  Parkland Estates is Rotorua's most prestigious and innovative rural residential development and set a new precedent for bareland sales in Rotorua.  The high quality, gated community is only minutes from Rotorua's city centre yet is located in a rural environment..  The 34 freehold parkland lots range in size from 2300 m² to 6900 m² offering fully reticulated services, including broadband and gas, plus their own wholly integrated portable water system.

Parkland Estates covers 120 ha of revegetated park like land which was planted with over 70,000 native trees. To further enhance the area, the historic Pukehangi Pa, located behind the development, was protected and planted with over 10,000 native tussocks.
---
Golf Links Estate, Titirangi, Waitakere Ranges is an exclusive residential bush development in a secure community just minutes from Titirangi Village and Golf Course.  The Estate comprises 26 generous sized lots ranging fom 952m² to 1740m².  The 3.3153 ha development is being regenerated through revegetation and professional landscaping with a strong emphasis on retaining as much of the native flora and fauna that is synonymous with the Titirangi area.

McCahon Place is named after famous Titirangi painter, Colin McCahon, and is a peaceful and secluded cul-de-sac which offers elevated views of the Manukau Harbour from most sites.  This high quality development provides the residents of McCahon Place with their own private access way to Crum Park, only metres from tennis courts, soccer fields, baseball ring and children's playground.  We are proud of the fact that this development has been completed to standards which far exceed the covenant requirements.
---
Hawthorn Estates, Lower Shotover Road, Queenstown is a high quality rural lifestyle development located 15 minutes drive from the centre of Queenstown and only 5 minutes from the international airport and The Remarkables Park Shopping Centre which incorporates a multitude of shops, restaurants and supermarkets.

Hawthorn Estates receives all year sun with its flat contour and northerly aspect and offers incredible views of Coronet Peak, the Crown Range and The Remarkables.  Sites vary in size from 5800 m² to 1.48 ha and provide for all services including reticulated gas.

Hawthorn Estates offers the largest consented building platforms in the Wakatipu Basin.  All landscaping was completed and titles issued prior to being sold.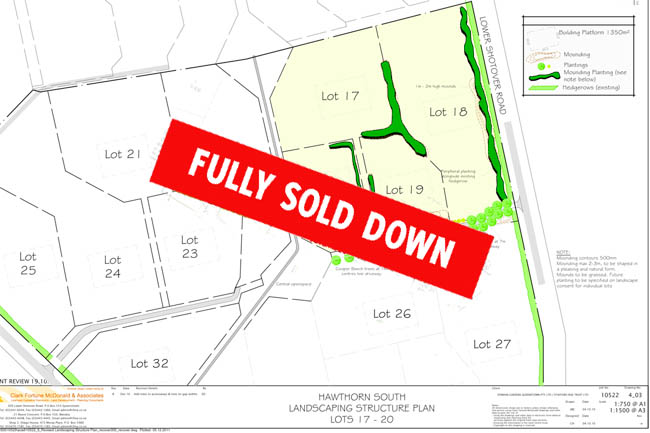 ---
Stafford Rise, Lynmore Lake Vista Estate, Rotorua.  Following on from the extremely successful sell down of the original Lynmore Lake Vista Estate in 2004 these final 12 premium sections, which completed the final stage of Stafford Rise, were sold by auction in March 2015.  All sections, ranging in size from 540m2 to 973m2, were well planned to take advantage of their surroundings and panoramic views to create a high quality development.  Many of the sections boast outstanding vistas over Rotorua lake and city with each section offering a superb building platform engineered to a build ready state.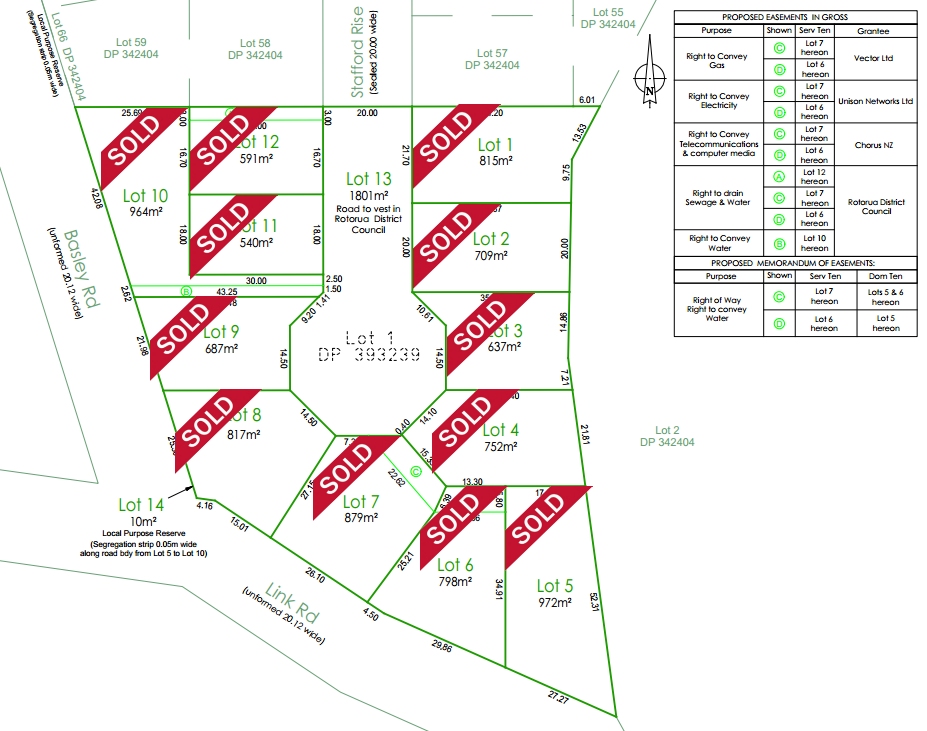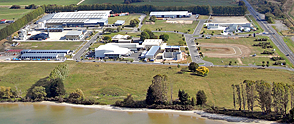 Completed Projects
Eastgate Business Park, Rotorua
Lake Vista Estate, Rotorua
Parkland Estates, Rotorua
Golf Links Estate, Titirangi, Waitakere
Hawthorn Estates, Queenstown
Stafford Rise, Lynmore Lake Vista Estate, Rotorua